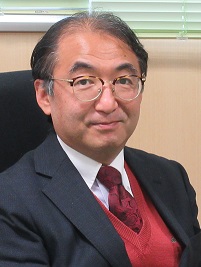 Three years have passed since the third decade of the twenty-first century started with the spread of the new coronavirus (COVID-19). Although there are still waves of infections, due to tireless efforts to prevent infections such as infection control and vaccination, the classification under the Infectious Diseases Law will be lowered from Category 2 to Category 5. Social activities as well as domestic and international human exchanges are going to return to their previous state. With the corona disaster, the situation surrounding the university has changed. In principle, classes are face-to-face classes, but online classes are also used depending on the purpose. In addition, from the second half of 2022, many people have started to use generative artificial intelligence (generative AI) on PCs and smartphone apps. The use of generative AI is expected to become more common in the future, including in education and research. On the other hand, it is expected to have serious influence on activities and learning at the university. It is required to use generative AI after recognizing the risks and benefits. The environment surrounding healthcare and medicine is also expected to change. One example is the advancement of healthcare that incorporates innovations in science, information, and communication technologies. Pharmaceutical development requires research and development of innovative pharmaceuticals for intractable diseases such as cancer and cognitive impairment, and infectious diseases such as COVID-19. It is expected that the results of pharmaceutical research contribute to human health and welfare. You are going to study or studying at Faculty of Pharmaceutical Science, Chiba University under the circumstances as mentioned above.
The pharmaceutical sciences are a division of the natural sciences that seek to comprehensively study life and health through drugs. We offer a six-year program at the Department of Pharmacy that qualifies students as candidates for a national examination for pharmacists and a four-year program at the Department of Pharmaceutical Sciences that prepares students for research positions. With their research abilities and pharmacist's qualification, graduates from the Department of Pharmacy program can assume a leadership role as practicing pharmacists or as pharmaceutical professionals in education, research, governance, drug development, and other fields. The Department of Pharmaceutical Sciences program trains students to become drug discovery specialists and life scientists. Most of them go to graduate school and finally can actively serve on the front lines of the global stage at corporations, public research institutions, and universities.
The Faculty of Pharmaceutical Sciences at Chiba University has cultivated a long history and tradition since its foundation 130 years ago, and to this day, continues to be one of the preeminent schools of pharmacy in Japan. In the course of our long history, both the undergraduate and graduate programs have played major roles in advancing pharmaceutical sciences in Japan and have engaged in extremely high-level education and research, even compared with international standards. Many graduates of both programs have gone on to become leaders in corporations, health care establishments, universities, and government agencies, both in Japan and overseas.
Enhanced Network for Global Innovative Education (ENGINE) program starts from fiscal 2020. Please enjoy the cultural exchange and research programs by regarding the program not as duty but as way to grow yourself. At the lower class, please gain basic academic knowledge and skills such as logical thinking and reading comprehension by learning languages, humanities, social sciences, and natural sciences. After that, please study specialized subjects and grow the research mind for what you are interested in and the ethics. Positive attitude by yourself opens the way even if the failure. I hope you to become a human resource that contributes to society by solving the problems of drug and the medical treatment based on the knowledge of the pharmaceutical sciences.